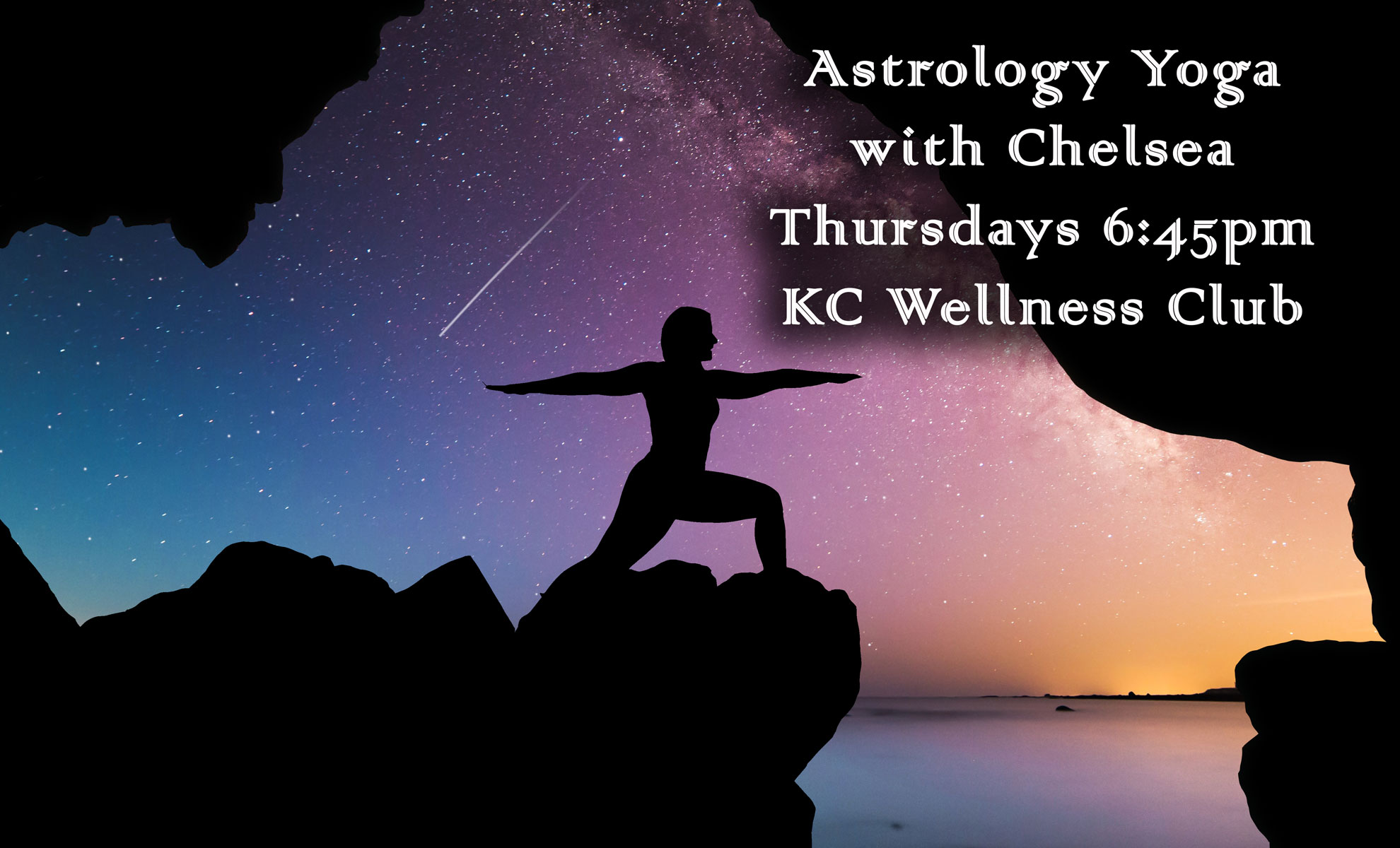 Astrology Yoga with Chelsea
Astrology Yoga combines the Philosophies and Asanas of yoga with the cosmic energies of Astrology. In Western astrology, each sign of the Zodiac is associated with an area of the body. Of the many aspects that influence our daily energies, the positions of the Sun and the Moon are most potent.
Each week, Astro Yoga will dive into the energies of these two celestial bodies to add depth and meaning to your yoga practice. From Aries inversions to Pisces flow, this class connects your practice to both the energies within you and the energies around you.
Join Chelsea of Sevana Wren Studio for this weekly exploration of yoga and energy at KC Wellness Club in the heart of Downtown Kansas City.