Messy Yoga Mom, 02-10-22: "I'm a Messy Parent"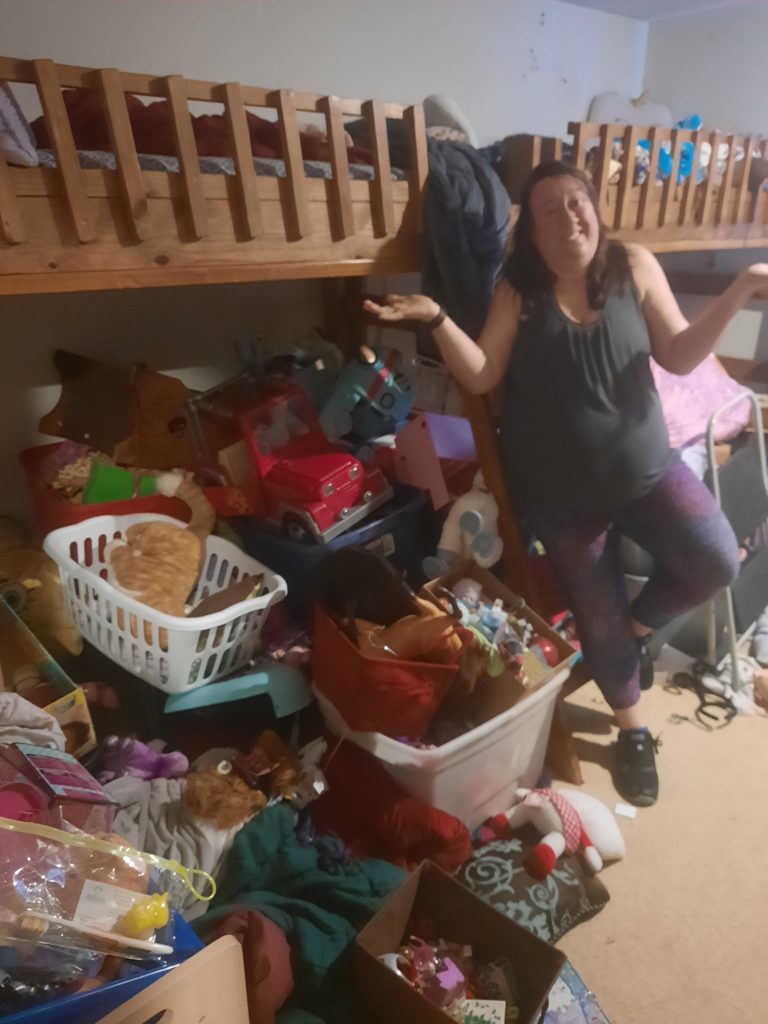 I'm a Messy Parent
As y'all know, I struggle with clutter. I'm not going to lie. Clutter lives in every room in our house. I leave clutter trails throughout the house because I get distracted by chores, ideas, and little people (hello children).


One of the worst places in our house is my youngest twins' bedroom. This is because we moved all of the toys in there to give my older girls their own room, previously known as the "toy room".


It has been 9 months since the move. 9 months since the toy horde took over this room. Every time I want to tackle it, I chicken out and avoid it. I see my children doing the same thing.


I struggle with this room in particular because of my neurodiversity. My Autism wants to organize everything to the smallest detail while my ADHD wants everything done immediately and urgently. Enter my four children who are just like me
Welcome to my house. We are messy. My kids are messy. I'm messy. I'm a messy parent. And that's OK.
We are taking things one step at a time. One toy at a time. That is OK.
Stay messy, friends!