Messy Yoga Mom, 02-01-22: "Vulnerable Post Incoming"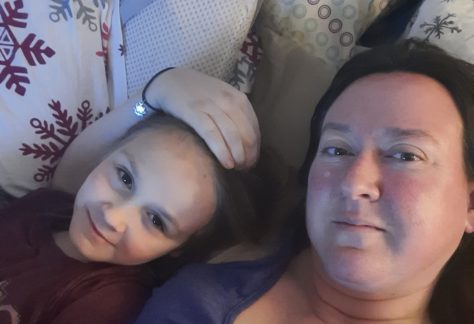 Messy Yoga Mom vulnerable post of the day!
Two of my children had dentist appointments this morning and it threw off my work routine for most of the day.
I felt overwhelmed and anxious about not writing this morning, that I immediately went upstairs to my bed to take a nap afterwards.
But! I decided to write in bed while I listened to a cheezy sitcom.
It might be messy, but I call that winning!
Now, I am spending time with my youngest, in my bed, while she watches CentaurWorld and I rest my brain in between ADHD hyper-focus sessions