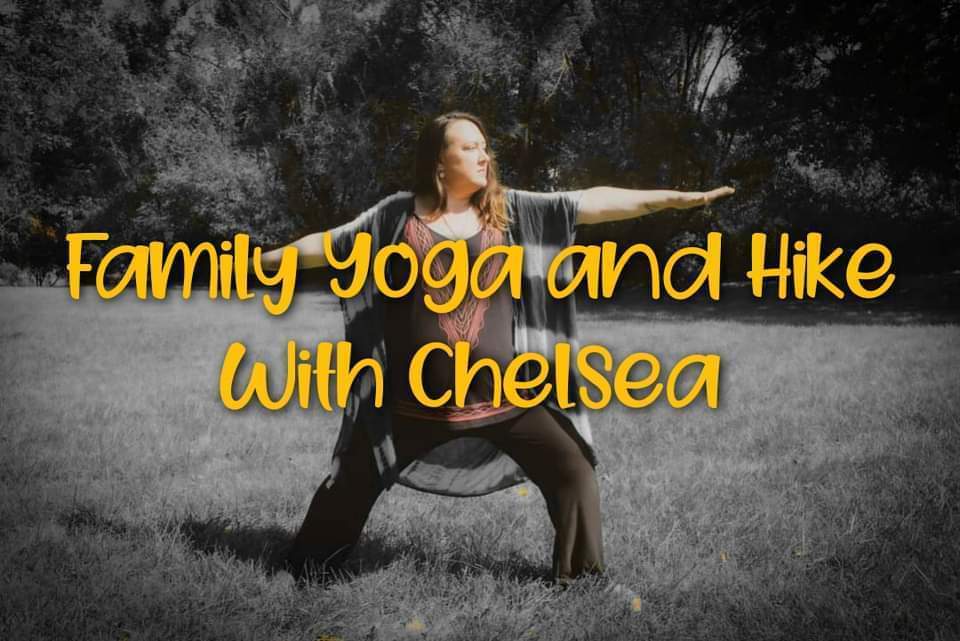 Family Yoga and Hike – Wudchuck Run Trail Head
Every First Sunday of the Month at 10am, join Chelsea of Sevana Wren Studio for Family Yoga and Hiking!
Each month, we will meet at a different trail/park in the Kansas City Metro for yoga and hiking.
This event is for all ages, all bodies, and all levels. Tennis shoes are recommended for the hiking experience.
Cost: $5
Bring your mat, your hiking shoes, and water for this fun and inclusive yoga event! Don't forget the sun screen and bug spray!
The May's session will meet at the Swope Park Trails, Wudchuck Run Trail Head.